Your approach charts, checklists, and notes at your fingertips.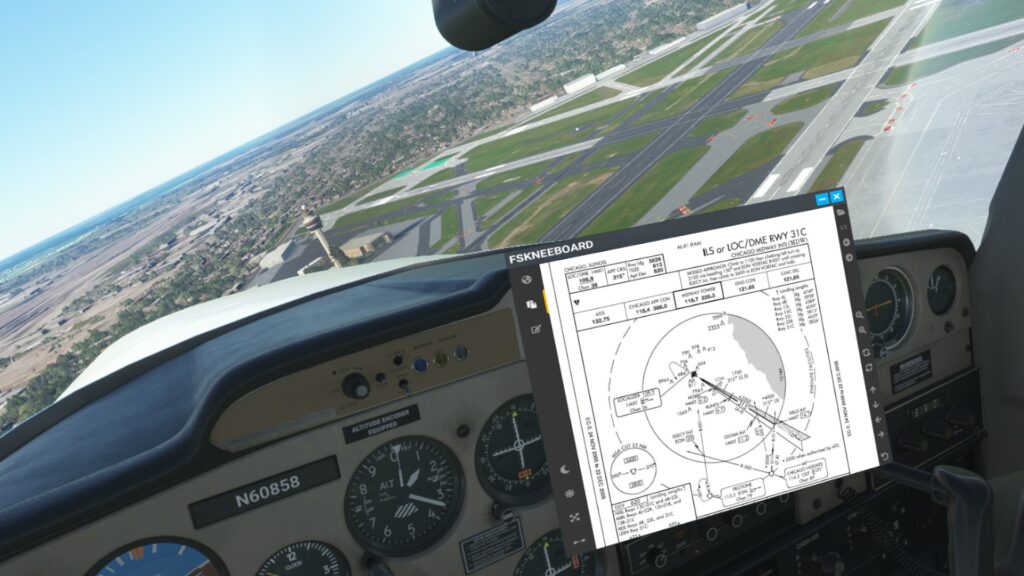 Convert your PDF-charts to PNG-files (with gimp or any online converter of your choice) and import everything into your VR cockpit…
How the Charts Viewer Works
Soon after I published the first version of FSdesktop (back then known as "VFR Map For VR") users started bringing up the idea of implementing a viewer that would enable them to bring their approach-, terminal- and taxiway-charts into their VR space.
How cool would it be to check out all these documents, checklists, notes etc. inside your VR headset?
That's where the Charts Viewer comes in. It enables you to add any png file you like to your kneeboard and have it ready inside your VR headset whenever you need it!
The Charts Viewer, however, is a premium feature that is not included in the all-free version of FSdesktop. You'll get unlimited access to it if you decide to support the development of FSdesktop by purchasing a PRO license! Doesn't sound like a deal, yet? Here's the kicker: YOU PICK THE PRICE YOU WANT TO PAY! 🙂 It's your call!
The UI Explained
Here's a little overview of the Charts Viewers interface and what it can do: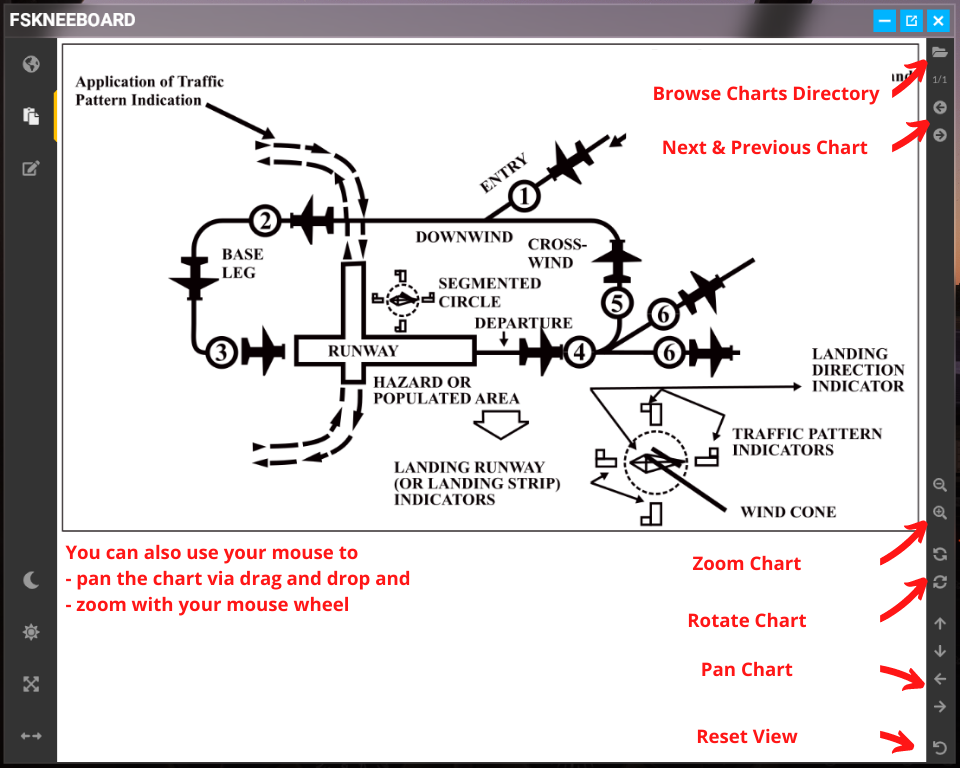 You can browse and access your charts folder by clicking the browse charts button in the toolbar. You can also use the left and right arrow buttons on the toolbar to browse the individual documents inside the current directory.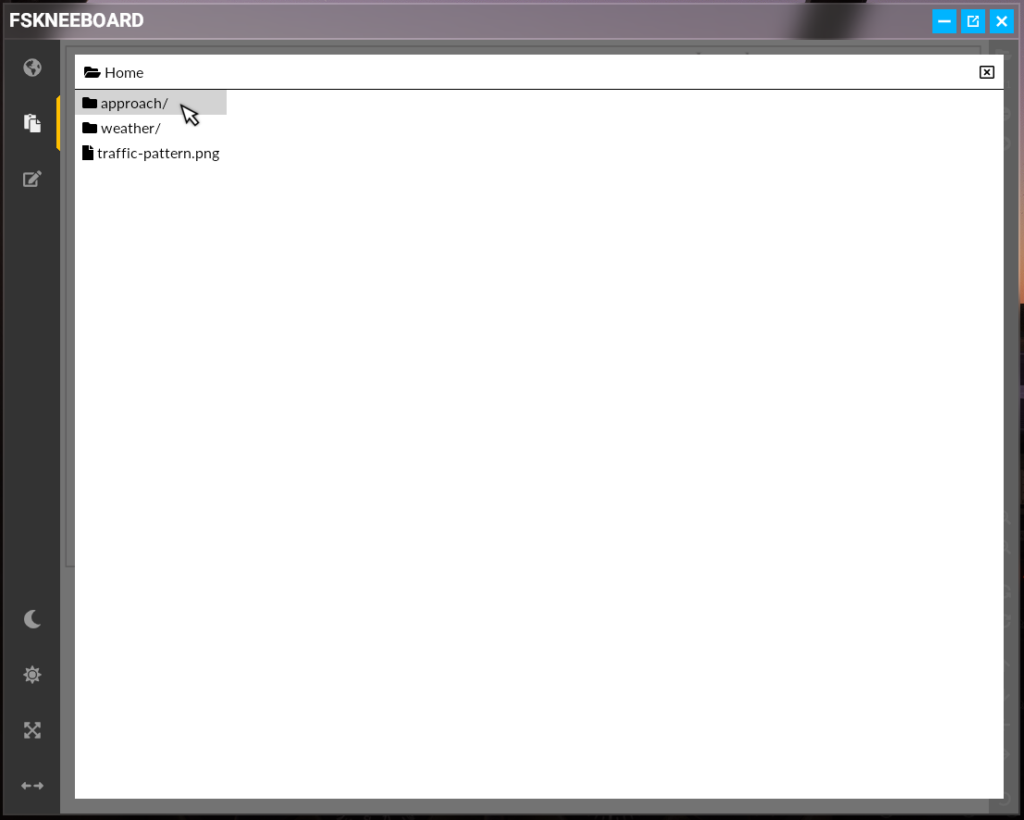 Features in Comparison
Free
PRO
Highly detailed maps for VFR flying
✅
Yes
✅
Yes
Map resolution and UI optimized for VR (and FULLY configurable)
✅
Yes
✅
Yes
"Moving Map" (i.e. map follows your airplane position in real time)
✅
Yes
✅
Yes
Hide airplane for full "paper map navigation" experience
✅
Yes
✅
Yes
Teleport to any position on the planet with a click of a button
✅
Yes
✅
Yes
Night mode (Maps)
✅
Yes
✅
Yes
Configurable Hotkey
✅
Yes
✅
Yes
Waypoints
❌
No
✅
Yes
Load Flight Simulator Flightplan
❌
No
✅
Yes
Locate ANY address or POI around the world and add it as a waypoint to your flightplan
❌
No
✅
Yes
Track data (like total distance, per-waypoint-distance and course to next waypoint etc.)
❌
No
✅
Yes
Charts Viewer for approach charts, checklists, notes etc.
❌
No
✅
Yes
Notepad for taking notes in-VR without peeking under your headset
❌
No
✅
Yes
Notetaking with your physical iPad or Android tablet and instant sync into your VR cockpit
❌
No
✅
Yes
Configurable Autosave function to recover your flights, for example after a system crash
❌
No
✅
Yes
YOU actively support the ongoing development of FSdesktop, bringing Flight Simming in VR to the next level 🙂
😎
Sure! Thanks for giving the mod a shot 🙂 Spread the word!
💚
YEAH! You rock!!!
TRY FREE
BUY NOW